Email when available
Thanks a lot!
We have saved your request and will contact you.
Product number: 035263-1
Technical, warming long sleeve jersey of the Pushbikers Continental road bike team
Perfect for any bike sport, but especially excellent for road cyclers, the long-sleeved maloja PushbikersM 1/1 Shirt offers good insulation, high elasticity and quick-drying properties. The cool design makes the zipper shirt with stand-up collar a casual high tech accessory.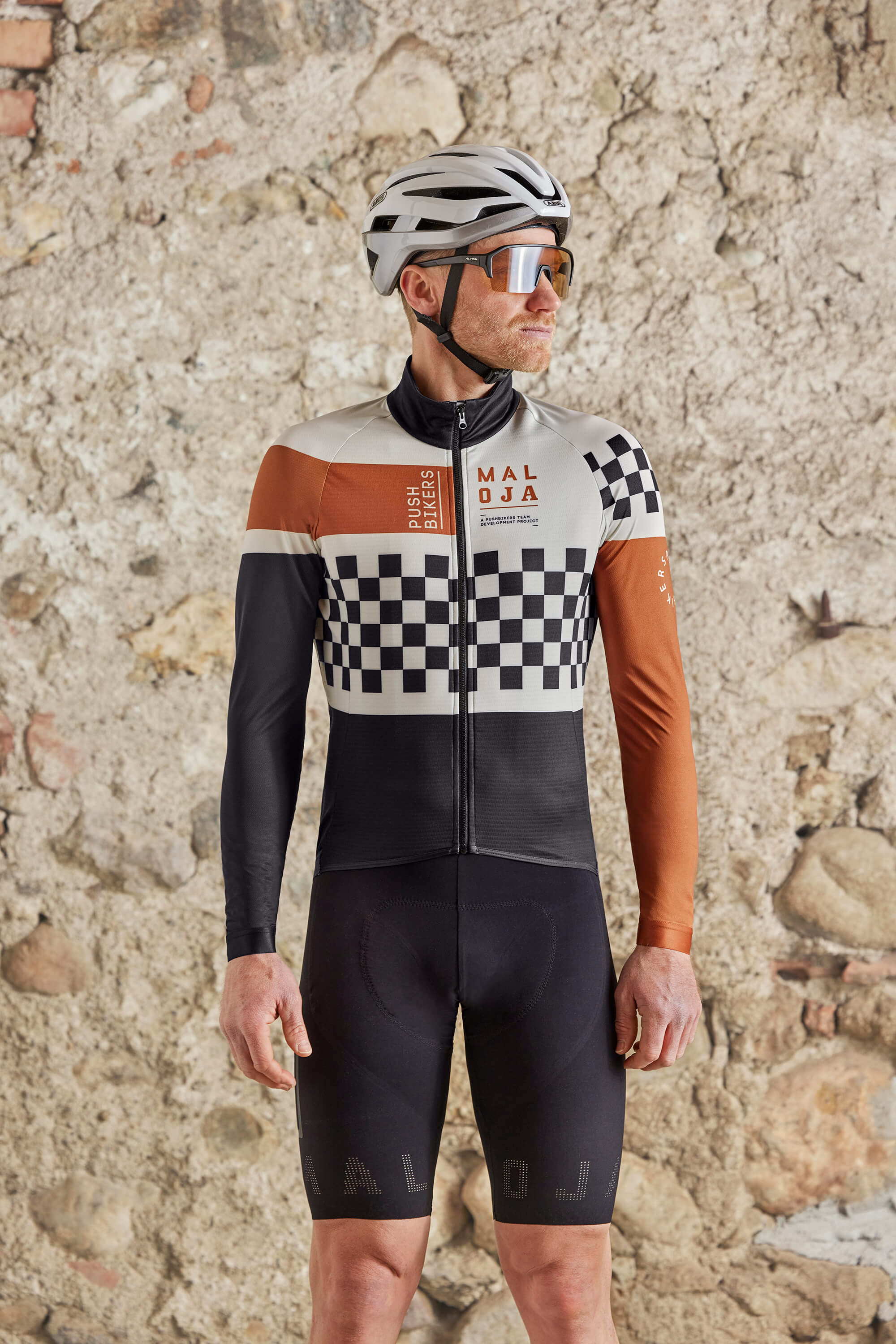 Material
Main fabric I: 92% polyester, 8% spandex
SLEEVES: 78% polyester, 22% spandex
Properties
Insulation
2/5
Insulation
Premium insulation
Supreme insulation
Fit
1/5