Email when available
Thanks a lot!
We have saved your request and will contact you.
Product number: 033198-1
Functional long-sleeved shirt made from recycled polyester and hemp for enduro and outdoor
The long sleeved freeride jersey maloja DiamondM is made of the renewable raw material hemp and recycled polyester. The modern material mix gives the jersey a pleasant natural feel and quick-drying properties. The casual, wide cut of maloja DiamondM allows you to wear protectors under your shirt.The color-contrasting round neck and the two-tone sleeves with the casual print give DiamondM the typical maloja coolness.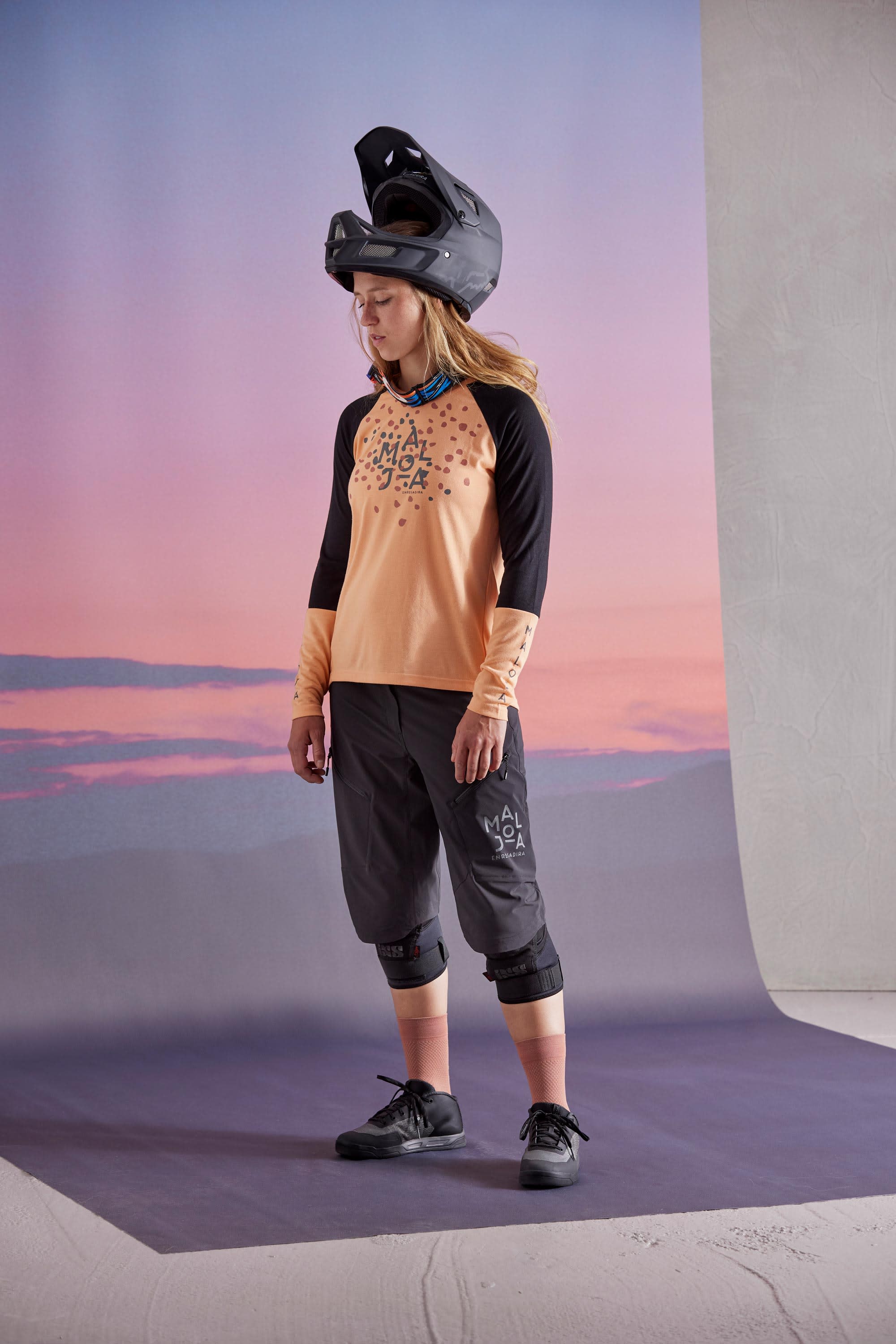 Material
Main fabric I: 85% polyester, 15% hemp
Properties