Email when available
Thanks a lot!
We have saved your request and will contact you.
Product number: 035129-1
Extremely light and breathable T-shirt for running and outdoors
The high tech running T-shirt maloja BüschelschönM offers the passionate sportswoman lightness at high temperatures. The AirStretch incorporated in the back with an airy honeycomb structure and the slightly denser woven Air Stretch in the front area offer absolute high tech as needed in the respective body zone. The partially glued ultrasonic flat seams guarantee in addition a very pleasant wearing comfort without any rubbing. The quick-drying shirt BüschelschönM is decorated with an attractive large floral print and has a feminine round cut at the waistband.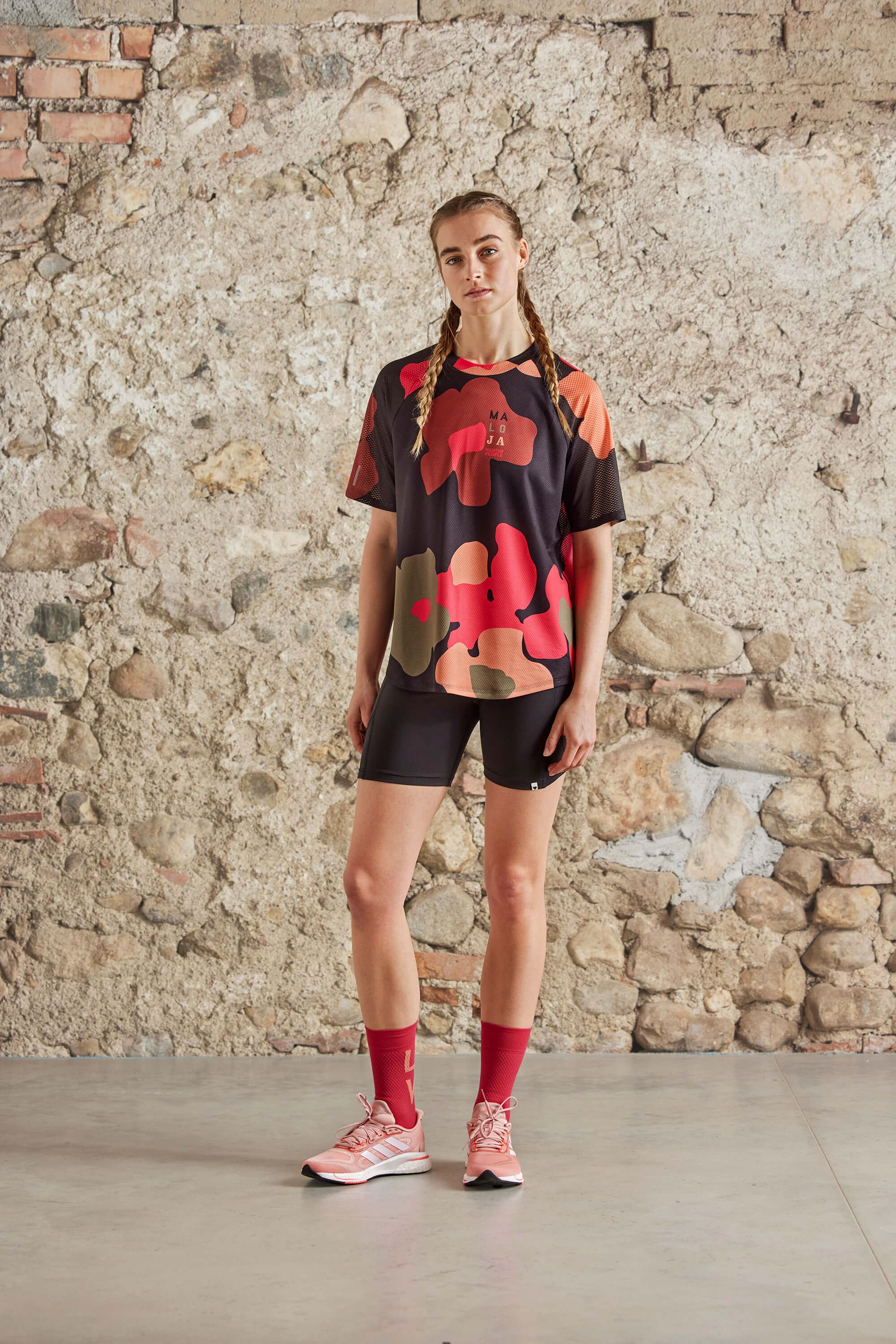 Material
Main fabric I: 94% polyester, 6% spandex
Front: 100% polyester
Properties
Breathability
4/5
Breathable
Premium breathability
Supreme breathability
Fit
3/5