Email when available
Thanks a lot!
We have saved your request and will contact you.
Product number: 036134-1
Windproof, breathable hybrid softshell with good freedom of movement from our Glide&Ride collection for cross country skiing, biking, running and outdoor
The maloja ArayaM, which has been specially designed for the glide and ride series, impresses with its technical design created by professionals. Cut higher at the back and elastic and overlapping in the waistband at the front, maloja ArayaM meets the high demands for the freedom of movement required in cross-country skiing without slipping. In the shin and calf area, maloja ArayaM is worked extra tight in skin stretch, but in the thigh area it is cut a little wider and made of windproof material to make it more comfortable to wear without negatively affecting the aerodynamics. Two zipped pockets, a mobile phone pocket and reflective details round off the practical and attractive design of the maloja ArayaM.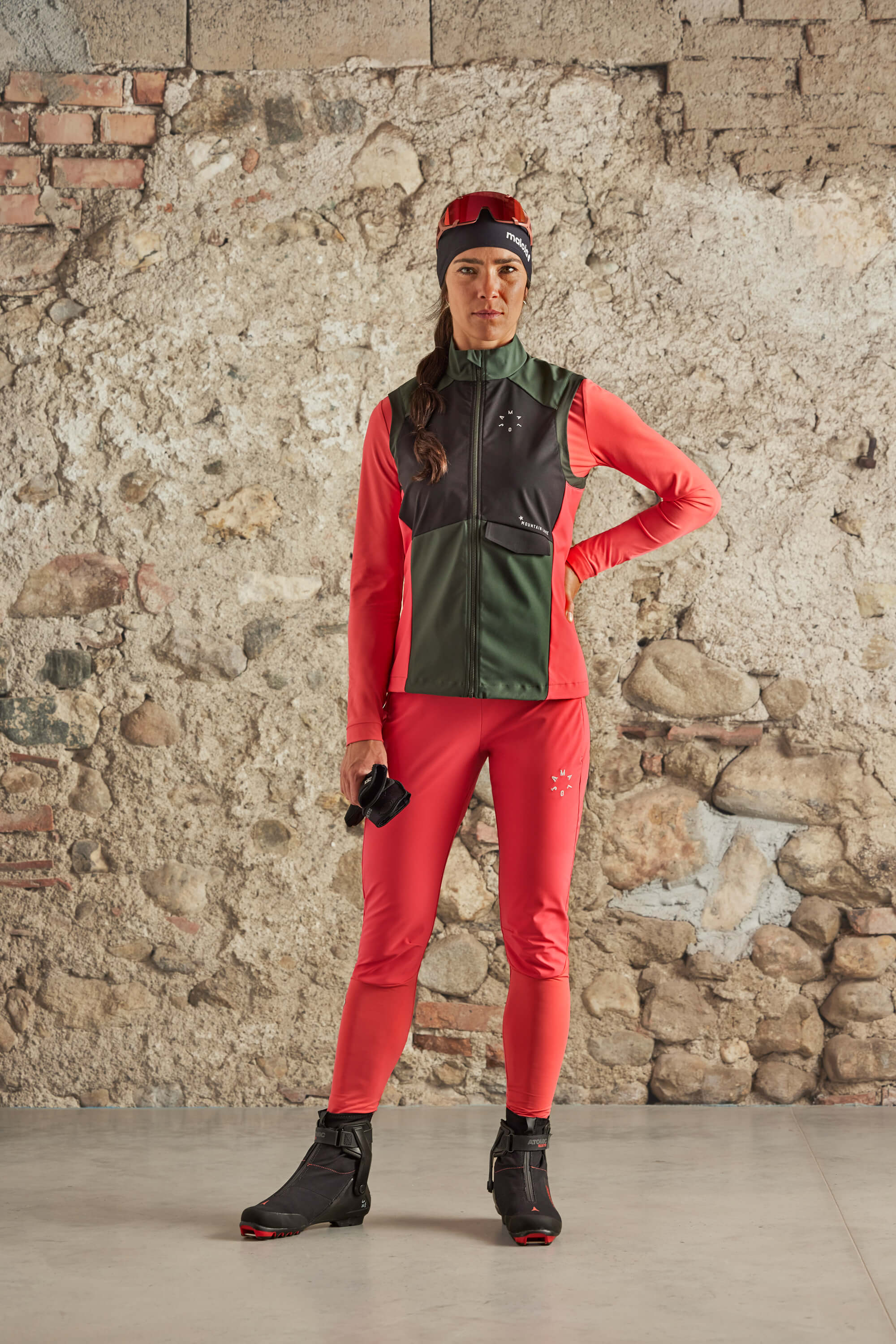 Material
Upper part: 100% polyester
Lower part: 77% nylon, 23% spandex
Properties
Waterproofness
1/5
Waterresistant
Premium waterproofness
Supreme waterproofness
Insulation
1/5
Insulation
Premium insulation
Supreme insulation
Breathability
3/5
Breathable
Premium breathability
Supreme breathability
Windproofness
3/5
Partially windproof
Fully windproof
Fit
2/5